1/12 IMPACT HARD TO KILL PPV RESULTS: Parks's report on Callihan vs. Blanchard for Impact World Title, Cage vs. RVD, three other title matches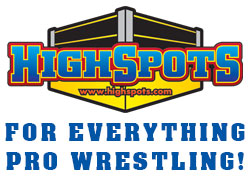 IMPACT HARD TO KILL PPV REPORT
JANUARY 12, 2020
DALLAS, TEXAS AT THE BOMB FACTORY
LIVE ON PPV
REPORT BY GREG PARKS, PWTORCH COLUMNIST
https://www.blogtalkradio.com/pro-wrestling-torch/2020/01/13/pwtorch-dailycast–wrestling-night-in-america-wgreg-parks-co
Announcers: Josh Mathews, Don Callis
-A video package opened the show, focusing on the Sami Callihan-Tessa Blanchard feud over the Impact World Title. Included in the package were comments from Magnum T.A. and Tessa's mother.
-In the arena, the show went immediately to the opening contest.
(1) KEN SHAMROCK vs. MADMAN FULTON
The Crist Brothers accompanied Fulton to the ring. Shamrock peppered Fulton with kicks early on. Fulton, who looks like he has really slimmed down since his NXT days, tried to avoid Shamrock's submission attempts. Fulton hooked in an arm-bar on Shamrock while in the ropes. Shamrock dove over the top rope but Fulton caught him; Shamrock ended up giving him a released German throw. Both Jake and Dave Crist were knocked down by Shamrock, and referee Mike Posey ejected them from ringside. Fulton continued to work on Shamrock's arm.
After a chokeslam, Shamrock dodged a second one and "popped" Fulton's shoulder out of place. The ref tried to stop the match but Fulton, arm hanging at his side, wanted to continue. Fulton tried a one-armed powerbomb, on which he didn't get much height. Shamrock went after Fulton's shoulder again. Fulton seemed to tap out with his head, having no hand available to do so.
WINNER: Shamrock, at 9:19.
(Parks's Analysis: Shamrock was a fun return at Bound for Glory against Moose, but even in that match, it was evident he had little left in the tank. He did nothing in this match to make me rethink that analysis.)
-On-camera, the announcers discussed the rest of tonight's card. They showed both Tessa Blanchard and Sami Callihan arriving at the building separately earlier in the day. Plus, they showed a clip of Rich Swann injuring his ankle on Friday night, putting his status for tonight in jeopardy.
-A recap aired of the Ace Austin-Trey Miguel feud.
(2) TREY MIGUEL vs. ACE AUSTIN – X Division Championship Match
Miguel was aggressive at the start, aggrieved about Austin fawning over his mother. Austin awkwardly avoided a Miguel dive outside the ring in a sequence that looked like it was occurring in slow motion. Miguel did end up moonsaulting onto Austin from the second turnbuckle. Back in the ring, Miguel continued the offense. Austin eventually knocked Miguel out of the ring and connected on a space flying tiger drop. The two exchanged blows outside the ring. Austin chopped Miguel right in front of Miguel's mom in the front row.
Once again in the ring, Miguel appeared to miss some sort of Pele kick where once again they didn't seem on the same page. Miguel tried to gain an advantage, but a chop block by Austin halted that momentum. Wheel kick in the corner by Austin. Bang-O-Rama got him a near fall. He then went back to work on the knee. Miguel got back into it at the 9:00 mark. Dragon sleeper applied by Miguel, but Austin escaped. Austin put Miguel on the top rope, but Miguel broke free to hit a Cheeky Nandos kick. Austin crotched Miguel though. Austin then hit the Fold for the victory.
WINNER: Austin, at 12:54.
(Parks's Analysis: I've seen better from both men, but the athleticism was a welcome sight after the opener. Both men are entertaining in their own ways, with Austin cast well as a heel and Miguel showing aptitude as a babyface as part of The Rascalz.)
After the match, Austin tried to hit on Miguel's mom so Miguel attacked. The two brawled until referees, The Rascalz, and Reno Scum came out to quell the situation.