1/13 WWE Raw Results: Keller's report on Lesnar appearance, Orton vs. Styles, Rusev vs. Lashley, Aleister Black vs. Buddy Murphy, Seth & AOP vs. KO & Joe & Show in Fist Fight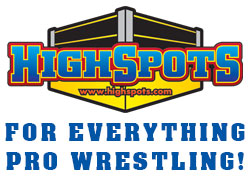 KELLER'S WWE RAW REPORT
JANUARY 13, 2020
LEXINGTON, KY.
AIRED ON USA NETWORK
Announcers: Vic Joseph, Jerry Lawler
---
[HOUR ONE]
-The Raw opening aired.
-They went to the arena live and showed fans' signs in the crowd. The graphic said they were at the University of Kentucky. Joseph said they were on campus at the University of Kentucky. The announcers previewed the scheduled matches and segments including a Becky Lynch-Asuka contract signing. They billed Aleister Black vs. Buddy Murphy as "back by popular demand."
(Keller's Analysis: That was the most thorough and lengthy preview of Raw I can remember. I think it's really smart to let people know what's coming up and give them time to be excited about it and thus stay tuned for the segment they're most excited about.)
-Orton played to the crowd as they chanted "Randy!" He said he was asked to "excitedly" welcome everyone to Raw. He said "excitedly" isn't really his thing, so instead he called A.J. Styles to the ring. Styles quickly answered the invite.
---
Tonight after WWE Raw, join me live with guest cohost Brandon LeClair, PWTorch.com's Smackdown TV reporter, to break down the show with live callers, mailbag, and an on-site correspondent from Lexington, Ky.
•STREAM LIVE HERE ABOUT 5 MINUTES AFTER RAW
•CALL: (347) 215-8558
•EMAIL COMMENTS/QUESTIONS: wadekellerpodcast@pwtorch.com
•IF YOU DON'T LISTEN LIVE, SEARCH "WADE KELLER" ON YOUR PODCAST APP TO SUBSCRIBE AND THEN DOWNLOAD OR STREAM THE FULL SHOW AN HOUR OR SO AFTER RAW
---