11/8 WWE SMACKDOWN REPORT: Keller's report on Reigns vs. Corbin, Banks vs. Cross, Tyson Fury returns, more Survivor Series hype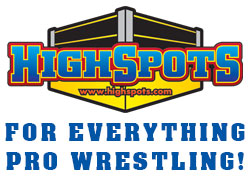 KELLER'S WWE SMACKDOWN REPORT
NOVEMBER 8, 2019
MANCHESTER, ENGLAND
AIRS ON DELAY ON FOX
Announcers: Michael Cole, Corey Graves
---
[HOUR ONE]
-They opened with a clip of Shayna Baszler attacking Bayley and Sasha Banks last week on Smackdown. Then a clip of Tommaso Ciampa on Miz TV. Then Triple H and Shawn Michaels talking with Daniel Bryan. And the other NXT involvement leading to the main event between Bryan and Adam Cole. Then the closing scene of Triple H saying they're ready for a fight because "We – are – N-X-T!"
-The Smackdown opening theme aired, still heavily featuring Kofi Kingston at the start (which feels so dated and just a reminder of how messed up his run has been since the premiere episode on Fox).
-They cut to a wide shot of the arena stage with pyro blasting next to a scaled back set but giant UK flag. Cole said they were in England tonight for Smackdown.
-King Corbin made his entrance dressed in his take on the King outfit. The sidebar noted he is a three-times Golden Gloves Champion, an Andre the Giant Battle Royal winner, and 2019 King of the Ring winner. Cole said Survivor Series and "NXT's takeover" was grabbing the headlines over the last week, "but this week we turn back to personal issues." Cole said, "After a hiccup last week, we are back on Smackdown." Graves said the troops have been galvanized so they better not dare invade. He said all the WWE Universe can talk about is how NXT took over Smackdown last week. He said it's embarrassing and there are many to blame, but most of the blame rests on the shoulders of Roman Reigns, the supposed locker room leader.
Corbin talked about Reigns's accomplishments in WWE and even graciously talked about him being a role model for battling Leukemia and returning in less than a year. He said the "fickle, blood-sucking audience only cares about one thing, which is 'what have you done for me lately.'" (I often theorize that whatever Vince McMahon's frustration is with his fans manifests in heel promos, so this is a fun promo if you consider that possibility.) He said Reigns hasn't done anything lately. He said being King takes a lot of responsibility. He said Reigns is "half the man and step behind what he used to be." He said his Shield brothers abandoned him and the fans are starting to see through him. He said he still calls himself the big dog, but he thinks the big dog's testicles have shriveled up into "itsy-bitsy, tiny little marbles." He then put a graphic of a high-pitched yipping from a dog.
A half-hearted "We Want Roman" chant began at Corbin's prompting. Then it pathetically died almost instantly. Corbin said his bark is worse than his bite. Reigns didn't come out. Corbin then revealed he's not there yet because he's granting a wish to some child somewhere. He said he'll be out later. He vowed to beat the crap out of him. Corbin pulled dog poop bags and told fans to scrape up the Big Dog's excrements and take them home as souvenirs. Boos. (Fans definitely didn't sign up for poop clean-up, apparently.) He said they will all bend the knee at the King.
-Cole said Corbin talks a good game knowing Reigns wasn't there yet, but said he'll be there later for the main event. Then they hyped what's upcoming on Smackdown including the return of Tyson Fury.
(Keller's Analysis: Well, that lasted ten minutes.)
-They cut to New Day's Kofi Kingston & Big E dancing backstage. Kayla Braxton approached and asked if they had a message for their injured partner Xavier Woods. Big E told him not to drop the soap. Kofi said he's not in jail, he's injured. "Oh, he didn't do the embezzlement?" asked Big E. Kofi made weird utterances as he said The Revival are taking credit for taking Xavier out of action. He said they need the seventh tag title reign, especially because Charlotte is catching up. They showed their "XW" armbands and then hugged Kayla excited. [c]
---
Tonight after WWE Friday Night Smackdown, join me live with guest cohost Mike Chiari from Ring Rust Radio to break down the show with live callers and mailbag.
•STREAM LIVE HERE ABOUT 5 MINUTES AFTER SMACKDOWN
•CALL: (347) 215-8558
•EMAIL COMMENTS/QUESTIONS: wadekellerpodcast@pwtorch.com
•IF YOU DON'T LISTEN LIVE, SEARCH "WADE KELLER" ON YOUR PODCAST APP TO SUBSCRIBE AND THEN DOWNLOAD OR STREAM THE FULL SHOW AN HOUR OR SO AFTER RAW
---