2/5 NXT ON USA REPORT: Wells's report on Charlotte appearance, Ripley and Bianca face-to-face, Cruiserweight Champion Jordan Devlin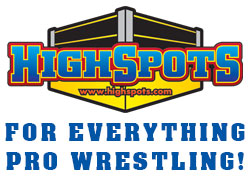 WELLS'S NXT TV REPORT
FEBRUARY 5, 2020
LIVE IN ORLANDO, FLA. AT FULL SAIL UNIVERSITY
AIRED ON USA NETWORK
REPORT BY KELLY WELLS, PWTORCH CONTRIBUTOR
Announcers: Mauro Ranallo, Nigel McGuinness, Beth Phoenix
[HOUR ONE]
-Recap of last week's events, as well as Rhea Ripley's appearance on Raw, leading to Charlotte's response to Rhea's Wrestlemania challenge on tonight's show.
-The Broserweights entered in a mini monster truck, with Matt Riddle driving. Riddle was all smiles as he drove and Pete Dunne had his usual scowl. Awkwardly, Matt Bloom stood in full view up on the ramp watching. Maybe for safety's sake? The Broserweights hit the ring and Riddle started in promoting their match at TakeOver: Portland. Dunne said the last thing he thought he'd do was team with Riddle, but look at them now. The lovefest broke down as "Theme from Undisputed Era" played, bringing Kyle O'Reilly and Bobby Fish to the ring. "Who are you? You're Matt Riddell. You're Peter Doon." Roderick Strong came out to keep the champs from hitting the ring. Fish said the team had bigger fish to fry. Riddle said "Bobby Fish said fish. That's hilarious. How much fish could Bobby Fish fry if Bobby Fish could fry fish?" Riddle got the crowd to say the tongue-twister with him as an angry Bobby Fish got dragged off the stage by his mates. Dunne said the Broserweights would smoke Undisputed Era at TakeOver: Portland.
(Wells's Analysis: This seemingly nonsensical pairing continues to pay dividends. Both seem to be inspired by the pairing and it's elevating both, rather than coming off as a wacky temporary pairing)
-The announcers promoted Finn Balor and Johnny Gargano coming up.
(1) ISAIAH "SWERVE" SCOTT vs. ANGEL GARZA
Garza was out first; the announcers told the story that Garza was annoyed that Swerve got pinned in the four-way match, costing Garza his championship.
Quick reversals to start. Garza caught Swerve with a kick to the solarplexus as he tried to roll away. Swerve fought off Garza and hit a huracanrana from the second rope (with Garza also on the second rope). Garza rolled out. Swerve went at Garza for a tope, but put on the brakes when Garza put up his feet. Swerve charged and flipped over the top rope for a plancha, but Garza threw a superkick and hit Swerve's head as he came down, leading to split-screen commercial.
Back from commercial, Mauro outlined Angel's appearance and attack on Rey Mysterio on Raw. Garza was in control and he ripped off his pants and threw them at Swerve's face, then threw a superkick and covered for two. Garza had orange gear that hadn't appeared on NXT before; still not sure if the Raw appearance signals the beginning of the end of Garza on NXT. Swerve hit a flatliner for two. Garza got to his knees. Swerve threw a palm strike. Swerve raised Garza to his feet and threw kicks. Enzuigiri by Swerve, but Garza countered a planned – stunner? – with a superkick. Both guys were on their knees and threw chops and palm strikes. Garza threw a number of back-to-back headbutts, but Swerve hit a powerbomb out of the corner for two.
Swerve went up but Garza recovered and hit a thrustkick. Garza joined Swerve up top but got thrown off. Swerve jumped from the top and Garza threw his pants at him for a distraction, but Swerve didn't bit and hit his finisher for a long two. "This is awesome" chant. They went to the corner and Angel took Swerve down off the ropes, then hit The Wing Clipper for the win.
WINNER: Angel Garza at 10:36.
After the match, Garza said he just beat Swerve, and on Raw, he took out Humberto Carrillo and Rey Mysterio. He said he didn't lose his Cruiserweight Title, so he wants it back. He said he knows Jordan Devlin is in the house, so he'll be watching for him.
-Backstage, The Undisputed Era demanded to know where Tommaso Ciampa was hiding. There was a guy getting a haircut back there for some reason, and though they initially walked past him, Roddy went back and grabbed the clipper from the stylist and sheared two big strips in the guy's hair. They left the building, still trying to find Ciampa.
(Wells's Analysis: This match didn't have to have a commercial break, did it? Good stuff, but no surprise as Garza wins, seemingly on the way to a loss to Jordan Devlin before he heads up to Raw)
-Mercedes Martinez hype segment.
(2) KILLIAN DAIN vs. DOMINIK DIJAKOVIC
Where has Dain been? I hate to say it, but I haven't really thought about him. Earlier today at the Performance Center, these two had a little run-in and accused the other of being in the way.
Dain went at Dijakovic in the corner upon the bell. Punches in the corner. Irish whip, but Dijakovic moved and hit some shots and then an ax-handle from the second turnbuckle. Dain hit a clothesline to put Dijakovic out of the ring, then followed. "Shave your back" chant is apparently still in play. Dijakovic rolled Dain into the steps, then came off of them with a cannonball and rolled Dain into the ring. Dijakovic wanted a discus punch or lariat, but Dain cut it off with a spear leading to commercial.
Back from commercial, Dain was in control, but Dijakovic rolled through a suplex and hit a release suplex of his own. Sit-out chokeslam from Dijakovic for two. Both guys went up in the corner and Dain hit a superplex. Both guys sold for a moment. Dain charged right into a waiting boot, but hit a big boot of his own. Dain charged into a rotating big boot and Dijakovic covered for two. Dijakovic went up for a moonsault but missed. Dain wanted a Vaderbomb, but Dijakovic held him in place, put Dain in the torture rack and hit Feast Your Eyes.
WINNER: Dominik Dijakovic at 8:13.
Mauro mentioned that Dijakovic has back-to-back wins over Dain and Damian Priest, so what else does he have to do to get a match for the North American Championship against Keith Lee? He then said he got an answer from William Regal, and they'll go at TakeOver: Portland. Lee hit the ramp and made the challenge to Dijakovic…Mauro's comment kind of killed the reveal there.
(Wells's Analysis: Decent enough match, though after a lengthy absence and now a match to enhance someone for a coming match, it's clear he's not a priority anymore. With the amount of talent coming up right now, it's hard to say where Dain fits in)
-Backstage, UE ran upon Kushida. When Kushida couldn't tell them where Tommaso Ciampa is, Cole powerbombed him into a trash bin. Bronson Reed approached them and Roddy hit a running knee on him. Cole told the cameraman to keep following them.