5/23 AEW DOUBLE OR NOTHING PPV RESULTS: Keller's report on Moxley vs. Brodie Lee, Cody vs. Archer, Stadium Stampede, MJF vs. Jungle Boy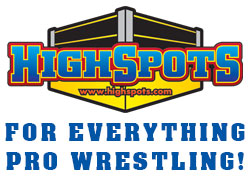 KELLER'S AEW DOUBLE OR NOTHING PPV REPORT
MAY 23, 2020
LIVE IN JACKSONVILLE, FLA. AT DAILY'S PLACE
AIRED LIVE ON PPV & B/R LIVE
---
BUY IN PRE-SHOW
Announcers: Excalbur & Taz
-Excalibur and Taz previewed the PPV line-up.
-Tony Schiavone interviewed Jake Roberts and Lance Archer. Archer was on site at an abandoned home and he was smashing the floor, walls, and a toilet with a sledgehammer. Jake laughed and said, "I love it when he's happy."
(A) BEST FRIENDS (Chuck Taylor & Trent) vs. PRIVATE PARTY
WINNERS: Best Friends to earn no. 1 contendership for the AEW Tag Team Titles.
-Tony Schiavone interviewed Arn Anderson. Tony said it's clear Archer is ready. Arn said toilets don't hit back, Cody does. Arn asked everyone to clear their mind for some what ifs. He said Jake could DDT Arn, or Arn could spine buster Jake, or Tyson could knock out Jake or Arn or both. "Things could get pretty hair out there on the floor," he said. "But the fact is, the championship will decided in the ring where it belongs." He said some might think Archer is the clear favorite the way he ran the table, but Cody has the ability to pull one out when it's least expected, and Cody's father's legacy will live forever. He said tonight Cody will start his own legacy, and he has to win the big one to do it.
-A video feature aired hyping Jon Moxley vs. Brodie Lee.
-Excalibur introduced Jim Ross and Tony Schiavone. Ross came out to the OU fight song. Ross said it's one of the most dynamic and unpredictable PPV line-ups he's been part of.
---
MAIN PPV EVENT
Announcers: Jim Ross, Tony Schiavone, Excalibur
-An introductory video package aired with AEW wrestlers giving thanks to the first responders who have.
-A video package aired previewing the line-up.
-Excalibur introduced the show as the camera panned wrestlers at ringside. Vickie Guerrero was among them. The set included giant playing cards and the video wall on the entrance stage included a spinning slot machine image.
-A video played with the wrestlers involved speaking about their role in it. Christopher Daniels spoke on behalf of Kaz and Scorpio Sky.
(1) CASINO LADDER MATCH: KAZ vs. REY FENIX vs. JOEY JANELA vs. KIP SABIAN (w/Penelope Ford, Jimmy Havoc) vs. SCORPIO SKY vs. ORANGE CASSIDY vs. DARBY ALLIN
The first two out were Kaz and Scorpio Sky. Ross said it was the luck of the draw, playing into the theme of the show. Kaz looked disconcerted. The clock started counting down at 2:00. The numbers on the countdown clock are gigantic, which Ross aptly made fun of immediately. They're like 20 feet tall. Kaz and Sky both brought ladders into the ring, then slid them out of the ring and chose to wrestle each other instead. Excalibur said the no. 3 entrant could walk into a two-on-one handicapped situation.
Kaz came out third, a companied by Ford and Havoc. Havoc shoved a ladder at Kaz and Sky in the ring. Ross said there are no DQs in this match. Sabian and Havoc attacked Sky first, then Havoc tried to take Kaz off the top rope onto a ladder bridged in the corner. Kaz blocked it and then released German duplexed Havoc onto the ladder. Havoc fell to the floor. Meanwhile, Sabian climbed a very tall ladder to dive onto sky, but when he saw Kaz climbing a ladder in the ring, he ran into the ring to fight him. He yanked Kaz off the ladder by his leg. Sky kicked Sabian before he could climb it.
Darby came out fourth. He dove onto Sabian and Havoc at ringside, then dazzled Kaz in the ring with a flurry of offense. Darby threw used a skateboard as a weapon. He leaped off the top of the tall ladder with the skateboard, but Kaz moved and he landed on a bridged ladder at ringside. He sold a left ankle injury. He screamed out in pain. Schiavone said he came in wild and crazy and let his excitement and motivation go too far. Ross said Darby's speed and agility looks to be negated.
Orange Cassidy came out next. "From wherever, weighting whatever, freshly squeezed Orange Cassidy," said the ring announcers. Ross joked that Cassidy would get to the ring probably around the time of the next entrant when the 2:00 clock strikes zero. Orange walked over to the announce desk and eyed the announcers and asked about the rules. Excalibur said Cassidy is so lazy, he doesn't want to climb a ladder. He was still on the stage 30 seconds later. Excalibur explained the rules to Cassidy dozens of times. Cassidy noticed casually he couldn't reach the poker chip from the ring. He stood on the flat ladder and still couldn't reach it. Kip went after him, but Cassidy avoided him, then leapfrogged Sky. He set up the ladder finally, but it tipped over. "He doesn't know how to set up a ladder, for God's sake," said Ross. Excalibur said Rey Fenix was removed from the match due to injury. Ross said Janela replaced him.
Out next was Colt Cabana. Cabana entered the ring and came up behind Cassidy. He had a little chat with him. They both looked up at the poker chip. Colt shoved Cassidy out of the ring, then set up the ladder mid-ring. Ross said Colt has only been in three ladder matches in his career. Sky and Kaz tipped Colt over. Colt's fingers got caught in the ladder when he folded on them when elf ell back. He yelled in pain and rolled to the floor, looking at his fingers. Kaz and Sky looked at Cassidy, who strolled toward them with his hands in his pockets. He dropkicked them, kipped up, and then did his running dive through the ropes, tackling Kaz and Sky. His sunglasses remained on. He threw Sky into the ring apron, then same to Kaz.
Janela ran out next and began diving at everyone rapid-fire at ringside. Then he dropkicked Colt. Kaz yanked Janela off the ladder and climbed it. Janela hit Kaz with a chair from behind, taking him off the ladder. Sky took the chair away from Janela, then hit him with a chair.
Luchasaurus was out next and went after Kaz with chokeslams, including one on a ladder. Darby finally reappeared. He went after Luchasaurus with headbutts. He knocked Luchasaurus off the top rope.
Taz then walked out with Brian Cage, the mystery ninth entrant. Ross said he didn't know if Taz was a coach or a manager, but he's probably looking for some memory. Page attacked Darby. Ross said he's a jacked up son of a gun. Sabian dove at him, but he power bombed him out of mid-air. When he set up a ladder, Colt went after him. Kaz tried to quickly climb the ladder, but Page yanked him off and dropped him hard to the mat. As Cage climbed the ladder, Cassidy leaped onto his back. The rest of the men got up and tried to pull Cage and Cassidy down. They pulled on Cassidy's legs which pulled Cage down. They swarmed Cage, then knocked him to the floor with a ladder. At ringside, they threw him into the ringpost. They staked ladders and barricade segments on top of him. They even lifted a ten-foot wide prop poker chip and dropped it on him. It took several wrestlers to lift it and drop it.
Back in the ring, Sabian kicked Colt off the ladder. Sky put the ladder against Cole in the corner parallel to the mat, but Sabian knocked Colt out of the ring and dropkicked the ladder into Cabana. He then set up the ladder mid-ring and climbed it, but Kaz threw a ladder like a dart at Sabian, knocking him down. He climbed back up and met Cassidy on top. Ford stepped to distract Cassidy. Cassidy grabbed Sabian's finger and knocked him off the ladder. Ford climbed the ladder. Cassidy blocked her punches and grabbed her arms, then let go. She fell back onto Sabian against another ladder leaning in the corner. Havoc then attacked Cassidy, so Chuck Taylor and Trent attacked him.
Luchasaurus picked up Cassidy for a choke slam, but Cassidy broke free and grabbed Luchasaurus's throat. He couldn't lift him. Marko Stunk entered with a "fun-sized ladder." He stood on it and helped Luchasaurus choke slam Cassidy. Then he dove onto the Best Friends at ringside. Janela used the small ladder Marko brought into the ring to hit Cassidy. He gave him a Death Valley Driver off the ring apron onto the poker chip prop which was still on top of Cage. The "fans" chanted "Holy chip!"
Janela climbed a regular ladder in the ring, but Sky yanked him off and gave him a TKO. Sky climbed the ladder. Kaz climbed the other side. They punched each other. Luchasaurus tipped the ladder over. Colt tried to re-enter the match, but Luchasaurus kicked him. Cage stood and threw off the ladder and chip. He went after Luchasaurus in the ring. Luchasaurus kicked him in the head, but Cage fired with a barrage of strikes. Luchasaurus landed a spinning hook kick to Cage's face, but Cage flipped free and landed a high knee. Cage then release power bombed Luchasaurus into a ladder in the corner.
Cage set up a ladder mid-ring. Excalibur said there was no one left to stop him. "This is awesome!" Chanted the crowd. Darby entered and slapped Cage. Cage clotheslined him, then gave him a Drill Claw. Taz walked out with his orange towel and coached him. Excalibur said Darby wouldn't listen to Taz, but it looks like Cage will. Cage put Darby on a ladder bridged in the corner. He then pressed him in the air and threw him into a ladder at ringside. Cage then pulled the chip off the hook to win. Taz yelled enthusiastically into the camera that Cage is going to keep dropping bodies.
WINNER: Cage to earn an AEW World Title match next Wednesday.
(Keller's Analysis: Really good match of this style with a mix of big spots. Not sure how many spots led to actual injuries, but numerous bumps looked brutal. Cassidy is polarizing, but this was just enough of his schtick without overdoing it for me. I like Taz showing that heel intensity and being in a managerial role since full-time announcing isn't an open slot right now. Cage made a big impression, and for those who have seen him before, it's a great payoff to the mystery man. For those who haven't, he was impressive with strength and agility.)

-They went back to the announcers at the commentary desk who discussed the value of Taz working with Cage. Excalibur said he's one of the best analytical minds in wrestling. Ross said he can be a difference-maker in this new phase of his career.
-The announcers discussed the line-up and noted that Britt Baker would address the viewers later about her injury. They said Dustin Rhodes hadn't been seen all day, but he's presumably going to wrestle Shawn Spears later.
(2) MJF vs. JUNGLE BOY
They locked up at the start. MJF yelled at the audience to shut up. MJF applied a side headlock, then checked him down. JB kipped up. MJF yanked him down, then grabbed his genitals over his trunks and yanked up and down to taunt Jungle Boy seconds into the match. JB backflipped over MJF and then grabbed his genitals to taunt MJF back. Excalibur said, "Well, I guess we are on pay-per-view."
A couple minutes later, on a whip into the corner, MJF sold a knee ligament injury. The ref and the trainer checked him. MJF popped up and hit JB from behind. The audience booed. Ross said he's a jerk – a talented jerk, but a jerk nonetheless. "What an ass," Schiavone added. Ross said he's one of the most amazing potential talents he's seen in years, "but god almighty he's just a pain in the ass to be around." MJF kipped up. Jungle Boy countered MJF into a roll-up for a two count. MJF came back and mounted him and punched away at him.
JB made a comeback a couple minutes later, but kept selling a left arm injury. He chopped away at MJF's chest, then somersault launched himself with a double chop to the chest. He took it to MJF on the floor. He overshot him on a flip dive over the top rope onto MJF on the floor. He delivered a tornado DDT and scored a near fall. MJF stopped the count with his foot on the bottom rope.
They ended up taking turns slapping each other in the chest. MJF slapped his injured arm. JB fired back. MJF chopped JB in the throat. JB kicked him in the throat, then landed a destroyer. JB went for a crossface submission, but he lost his grip because of his sore left arm. MJF landed a package piledriver for a near fall.
JB took MJF off the ring apron with a reverse huracanrana, driving MJF's head onto the ring apron. The announcers said MJF was out. JB went at him at ringside and used one arm to roll MJF into the ring. Excalibur said he wants to win by pinfall, not contour. He then climbed to the top rope. Schiavone wondered if it was smart. MJF knocked him off balance, then set up a superplex. Jungle Boy head butted free and then sit-out avalanche power bombed him off the top rope for a dramatic near fall.
MJF maneuvered JB up for a suppler, but his back gave out. JB bridged MJF down for a two count. MJF then got a two count with a backslide. MJF put JB's sore left arm over his knee and elbowed it. JB rolled up MJF for a two count to break free. MJF rolled him up from behind, but JB rolled through for his own two count. MJF then maneuvered JB's shoulders down and scored a leverage three count with what Excalibur called a modified European clutch.
WINNER: MJF in 17:00. (***1/2)
(Keller's Analysis: That was really good. I liked the finish, too. They teased it could end up being a time limit draw, and this was more satisfying. Jungle Boy was super-competitive and credible, but it was right to have MJF win clean in the end.)
-A video package previewed Cody vs. Lance Archer.
(3) CODY vs. LANCE ARCHER (w/Jake Roberts) – TNT Championship tournament finals