Charlotte Flair addressed NXT Women's Champion Rhea Ripley

So, it's official. Charlotte Flair will challenge Rhea Ripley for the NXT Women's Championship at WrestleMania in a historic showcase for the title The Queen helped make famous. And, if you ask Flair, she's never gotten the proper credit for that: As Charlotte stated on Raw in an address that was half victory lap for jumping Rhea at NXT TakeOver: Portland and half mission statement for The Road to WrestleMania, she sees Ripley as reaping the benefits of her hard work.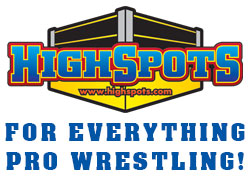 That work, Flair claimed, took NXT from a "warehouse" to WWE's third brand and put the NXT Women's Title on the map. As far as Charlotte's concerned, Rhea's challenge is little more than misplaced entitlement, and for all The Nightmare's skills, Charlotte is facing her not as a way to downplay the champion's accomplishments, but simply to remind Ripley whose shadow she's standing in, and who made the title WrestleMania-worthy in the first place.