Charlotte Flair def. WWE Women's Tag Team Champion Asuka via Disqualification

Would Asuka have won the Women's Royal Rumble Match if she'd been in it? She seems to think so. Charlotte Flair, who actually did win the match, isn't so sure. And even after an impromptu bout on Raw, it was no clearer which of these seemingly eternal rivals — one a reigning champion, one with a title match in her future — holds the advantage over the other.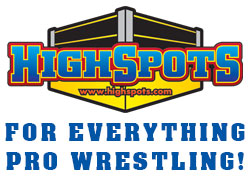 Their match (a rematch of a WrestleMania 34 show-stealer) was at a dead heat, with counters on counters on counters and Asuka nearly wearing The Queen down with a tentacled ground game. Flair locked in the Figure-Eight, but Kairi Sane broke the hold with an InSane Elbow that gave Charlotte a disqualification win — hardly the decisive victory Flair seemed to want. With Charlotte yet to declare who she'll challenge at WrestleMania, she undoubtedly has her future in her hands. But first, she might have to get past this reminder of her past.