Drew McIntyre def. Randy Orton and AJ Styles (Triple Threat Match)
UNIVERSITY OF KENTUCKY — If running through two former champions and a whole conga line over the last couple weeks wasn't any indication, the guy to watch in 2020 might just be Drew McIntyre. The former NXT Champion — and future WWE Champion? — took a great leap forward on Raw when he forced his way into a planned match between Randy Orton and AJ Styles, reconfigured it on the spot into a Triple Threat, and earned a decisive victory over the two former World Champions.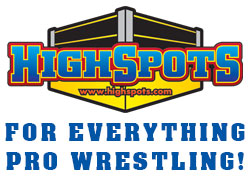 He did so despite a turn of events that united Orton and Styles against McIntyre, allowing them to briefly return to their preexisting game of one-upsmanship. The Phenomenal One once again attempted to co-op Orton's moves, and The Viper dropped AJ with a Styles Clash of his own that only got two. Orton finally danced with the one that brung him by nailing Styles with an RKO, but McIntyre jumped back into the picture and blasted The Apex Predator with a Claymore to win the match and claim inarguable bragging rights on two of his opponents come the Royal Rumble. Just 27 more to go.