El Hijo del Fantasma collides with Akira Tozawa to determine Group B winner

That El Hijo del Fantasma controls his own destiny and is a single victory away from winning Group B is quite a testament to the competitor's mental toughness. Not only has the newcomer burst onto the scene by dazzling the NXT Universe with a pair of barnburners against Gentleman Jack Gallagher (a win) and Isaiah "Swerve" Scott (a loss), he has done so while fending off several apparent abduction attempts from an unidentified group of masked assailants.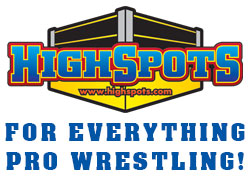 Spending six days as Cruiserweight Champion three years ago seemingly isn't enough for the revitalized Stamina Monster, who has been living up to his moniker with a pair of grind-it-out tournament victories against Gallagher and Scott. One of only two former Cruiserweight Champions in the tournament – and the only previous titleholder who remains in contention – Akira Tozawa boasts an experience advantage against Fantasma, but will it be enough to ground the high-flying rookie?
Whomever exits the ring with his hand raised will be the winner of Group B and will face the winner of Group A for the NXT Cruiserweight Title!