LECLAIR'S WWE SMACKDOWN REPORT 11/8: Alt perspective, on-going coverage of Reigns vs. Corbin, New Day vs. Revival, Survivor Series hype, more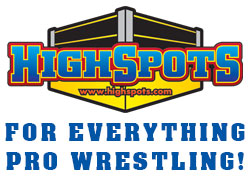 LECLAIR'S WWE SMACKDOWN REPORT
NOVEMBER 8, 2019
MANCHESTER, ENGLAND AT MANCHESTER ARENA
AIRED LIVE ON FOX NETWORK
Announcers: Michael Cole, Corey Graves
-The show opened with a video package recapping the NXT invasion during last week's show, concluding with Triple H's show closing battle cry. Smackdown's opening video montage followed.
Pyro shot from the modified international entrance stage as Michael Cole touted that the "big guns" had returned toe Friday Night Smackdown.
King Corbin's music played and he stepped onto the stage He was sporting new gear, namely, actual wrestling tights. Corbin grabbed a microphone.
Corbin said Survivor Series is two weeks away, and mentioned NXT's inclusion in this year's "battle for brand supremacy." The crowd broke into a loud "NXT" chant. Corbin said it's embarrassing, and that the embarrassment falls on the shoulder the supposed "locker room leader," Roman Reigns. Corbin talked up Reigns' major accomplishments, including his triumphant return from leukemia. He called Reigns a role model, but said the audience only cares about what someone has done lately.
"What have you done for me lately?" Corbin asked of Reigns. "Nothing," he answered. Corbin said Reigns doesn't want to responsibilities that come along with being a leader, and especially a king. Corbin said he's a half a step behind where he used to be, and everyone sees through him. Corbin said Reigns still calls himself the "Big Dog," but that his testicles have "shrunken into tiny little marbles."
"Your bark is starting to sound like a little chihuahua," Corbin declared. A chihuahua bark played over the speakers. Corbin laughed and called Reigns an ankle-biter. He said Reigns isn't man enough to stand face to face with him. The crowd began a "we want Roman" chant.
Corbin continued to challenge Reigns to come to the ring, then said he isn't there yet because he's granting a wish to a child. Corbin promised Reigns would be there for the main event. He pulled out a doggy bag and said that the crowd could use it to scrape up the Big Dog's excrements at the end of the night. "You will all bend your knee to the king," Corbin said before throwing down the microphone.
(LeClair's Analysis: Okay…? I'm all for promoting your main event, but this went too long and offered to little in the way of intrigue. Corbin had the crowd at the beginning of the promo, but they slowly fell off as he took the dog joke further and further. The concept behind the promo, that Reigns is too busy to be considered a locker room leader, is a novel approach, but the message got lost in Corbin's execution.)
-Backstage, Big E and Kofi Kingston were shown jogging down a hallway, singing in unison. Kayla Braxton cut them off. She said they were moments away from their tag team title match. She said she heard they had a special message for Xavier Woods. "Yes, don't drop the soap," Big E said confidently. Kofi corrected Big E, telling him he's not in jail. Kofi talked up the Revival, but said New Day needs their seventh title reign. "If we don't get it, how will we ever catch up to Charlotte Flair?" Big E questioned. Kofi said they're going to win the titles for Xavier Woods. Big E hugged Kayla enthusiastically while Kofi hopped around. The show went to commercial.