LECLAIR'S WWE SMACKDOWN REPORT 5/22: Alt perspective, detailed coverage of Charlotte vs. Bayley, Intercontinental title tournament, Otis & Mandy vs. Dolph & Sonya, more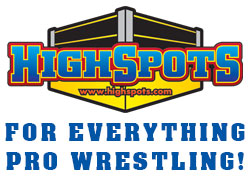 LECLAIR'S WWE SMACKDOWN REPORT
MAY 22, 2020
ORLANDO, FL AT WWE PERFORMANCE CENTER
AIRED LIVE ON FOX NETWORK
Announcers: Michael Cole, Corey Graves
-The show opened with a commemorative Memorial Day video package.
-Michael Cole welcomed the audience to the Performance Center following the standard Smackdown opening package. He and Corey Graves teased Charlotte Flair vs. Bayley and Dolph Ziggler & Sonya Deville vs. Otis & Mandy Rose.
-John Morrison and The Miz were already positioned in the ring for the Dirt Sheet. They joked about Otis winning Money in the Bank, and Miz said people like Braun Strowman are enabling Otis. Miz said Braun getting in their business doesn't make sense. Morrison said, "just like Becky Lynch choosing to have a baby with Seth Rollins." Miz acted shocked. Morrison doubled down.
Miz said Braun Strowman doesn't deserve to be Universal Champion, considering he was kicked out of the Wyatt Family in favor of puppets. He and Morrison ran down a list of rejected puppets for the Firefly Funhouse, including two farting socks and a Mannequin Mandy Rose.
Strowman eventually interrupted, strolling to the ring with a smile on his face. Strowman hollered and made Miz and Morrison jump across the ring. He said Miz and Morrison are kind of funny. "Your show isn't half bad, so thanks for having me on." Morrison and Miz confirmed that he wasn't, in fact, booked.
Braun told Miz and Morrison to ask him about Bray Wyatt and Money in the Bank. Miz told Strowman that Bray isn't done with him. He said Wyatt send him spiraling to the lowest point of his life, and Morrison saved him. Morrison said Braun isn't half the man Miz is, and volunteered Miz to face Strowman. Miz tried to back him off. Strowman quickly accepted the challenge and asked for a referee. Cole sent the show to commercial.
(LeClair's Analysis: The Dirt Sheet doesn't really play like a heel talk show segment with any bite. Miz and Morrison have chemistry and their jokes aren't terribly funny, but they're a little funny by WWE standards. They're bordering on parody and it's growing harder to take them seriously by the week. I thought these two were going to be a credible force and anchor in the tag division, but instead they've become shoe-in opponents for any random babyface that needs a match in a given week. They're being overexposed on the microphone and undervalued in terms of their ability to elevate a division.)
(1) BRAUN STROWMAN vs. THE MIZ
The bell rang as soon as the show returned from break. The Miz danced around the ring briefly, then caught Strowman with a punch. Strowman brushed it off and tossed Miz from corner to corner. Miz crawled desperately toward the ropes, but Strowman scooped him up and gave him a big shoulder tackle.
Strowman drove Miz's head into his knee, then charged at Miz. Miz pulled down the top rope and sent Strowman crashing to the outside. Miz caught him with a quick kick and distracted the referee long enough for Morrison to hit Strowman with a big leaping kick. Strowman wandered to his feet and Miz tossed him into the ring post.
Strowman wandered into the ring. Miz hit him with a double axe handle from the top rope. He went for a second, but Strowman caught him. Miz fought free and gave Strowman a basement dropkick, followed by a kick to the head. Miz went for a DDT, but Strowman drove him into the corner and then tossed him across the ring.
John Morrison hopped onto the apron, but Strowman shoved him to the floor. He scooped Miz up and hit the Powerslam for a three count.
WINNER: Braun Strowman in 4:00
John Morrison grabbed the microphone and challenged Braun Strowman to a 2-on-1 handicap match for the Universal title at Backlash. Strowman quickly accepted.
(LeClair's Analysis: Not much of anything here. Miz and Morrison continue to be fodder for needy babyfaces. Miz's brief offensive flurry looked good and Braun sold it well. Strowman needs these kinds of wins, I suppose. I'm not sure what the thought process is behind a handicap match at Backlash. They already have a mid-card challenger for the WWE title on Raw, and now they'll be adding a novelty match for the Universal title. No one is going to believe Miz and Morrison have a chance. This just seems like buying time until the inevitable match with The Fiend.)
-A.J. Styles headed to the ring for his Intercontinental title tournament match. A post-produced audio insert from Michael Cole confirmed that Styles was officially traded to Smackdown in exchange for "Superstars to be determined at a later date." Cole and Graves said Styles would face Shinsuke Nakamura after the break.
(LeClair's Analysis: Okay. Didn't expect that. This appears to have been a last minute decision, because Cole's line about Styles being traded was post-produced and added in the studio, not said on the live-to-tape commentary. I had assumed A.J. was coming over as part of the new brand-to-brand invitational, but I think they're right to inject some high end talent into Smackdown. He's back to his old gear and it appears he's going to be a babyface right out of the gate.)
Shinsuke Nakamura headed to the ring after the break as Cole and Graves talked up Styles' accolades.
(2) A.J. STYLES vs. SHINSUKE NAKAMURA – Intercontinental title first round match
A.J. Styles and Shinsuke Nakamura locked up as soon as the bell rang. Styles backed Nakamura into the corner, but their lock up was broken up quickly. Styles slapped on a side headlock in the center of the ring. Nakamura fought out of it and took control, wrestling Styles into a waist lock.
Styles and Nakamura traded quick transitions again. Styles applied another side headlock and worked Nakamura to the mat. Shinsuke broke the hold, but caught Nakamura with a double chop to the throat. Styles followed up with a dropkick. A.J. sent Shinsuke to the corner and hit him with a chop. Shinsuke fought back with an elbow to the face, then a knee to the gut.
Styles bought time by tripping Nakamura face first into the turnbuckle. Shinsuke recovered quickly and hit a number of right hands. Styles fought back with an enziguri. Nakamura tired A.J. up in the ropes and hit his sliding snap German suplex. Cole sent the show to commercial.
Nakamura caught Styles with a series of kicks when the show returned from commercial. Styles rebounded with a number of shots and then a Pale kick. Both men struggled to their feet. Styles caught Nakamura with a pair of clotheslines, a spinning back elbow, and a spinning clothesline. He hit Nakamura with an Ushigoroshi for a near fall.
Nakamura went for a kick, but A.J. rolled through into a calf crusher. Nakamura eventually reached the ropes to break the hold. Styles tried to continue to work over the leg, but Shinsuke caught him with a kick to the face. Nakamura went for a sliding knee, but A.J. ducked and hit a diving forearm.
Both men returned to their feet. Nakamura hit Styles with a driver, then set up for the reverse exploder. Styles fought free, but Nakamura caught him with a flying knee from the second rope anyway. Nakamura set up for the Kinshasa, but wound up hitting a sliding knee for a two count. He called Styles to his feet again. Styles countered into a roll-up for a two count. Nakamura transitioned into a triangle. Styles started to fade, but pulled himself to his feet and countered into a Styles Clash for a near fall.
Both men used the ropes to stand. Nakamura launched Styles onto the apron, but Styles caught him with a shot. He went for the Phenomenal Forearm, but Shinsuke blocked it. He went for a Kinshasa from the apron. A.J. caught him with a kick of his own, then hit the Phenomenal Forearm for a three count.
WINNER: A.J. Styles in 14:00
(LeClair's Analysis: Good match. This felt about on-par with their previous encounters, maybe even a little better than a couple of them had there been a crowd. I like the permanent addition of A.J. Styles to Smackdown, a show in desperate need of some star power. I wouldn't mind seeing him come out on top of this tournament, or at least head to the finals with someone like Daniel Bryan.)
-At ringside, Michael Cole and Corey Graves talked about the new brand-to-brand invitational, and how Charlotte was Smackdown's first guest last week. They threw to a clip of her segment with Bayley.
-Backstage, Sasha hyped up Bayley for her match. Bayley told Sasha she doesn't want her in her corner tonight. Bayley said she doesn't want to give the "dumb sheep" anything to talk about. Sasha reluctantly agreed. Bayley took off as Sasha looked on, unsure.