Seth Rollins & AOP def. Kevin Owens, Samoa Joe & Big Show (Fist Fight)

"The Monday Night Messiah" might be a self-aggrandizing, lightly blasphemous moniker, but there's no denying a savior did come into play during the first-ever Fist Fight on Monday Night Raw. It just wasn't Seth Rollins.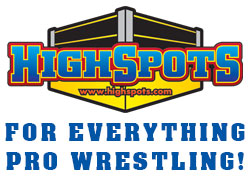 As Kevin Owens, Samoa Joe & Big Show ran roughshod over Rollins & AOP, Rollins found himself pleading for help from Buddy Murphy, who was still distraught at ringside following his loss to Aleister Black. The Best Kept Secret shockingly accepted, low-blowing Show in a sneak-attack that instantly turned the tide. Away from the ring, AOP placed Joe atop the announce table and powerbombed KO right through him. Then, back in the squared circle, Murphy, Akam, Rezar and Rollins swarmed the giant, and Rollins sealed the victory with a Stomp that left Show unable to continue, earning Murphy an embrace from Rollins. In some ways, there is no ending more fitting for the self-proclaimed Messiah. A flock grown, a leap of faith rewarded and a message sent to all nonbelievers: Resistance will be punished, and faith will be rewarded.