WWE latest financials lead to 9 percent drop, WWE stock down 28 percent over last week, barrage of negative financial press headlines follow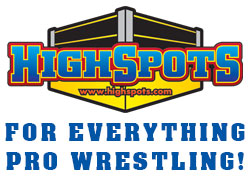 WWE stock dropped sharply one week ago when news broke of WWE's long-time co-presidents George Barrios and Michelle Wilson departing the company abruptly and unexpected, going from $62.30 on Thursday to $48.88 on Friday. It dropped even more over the weekend and now is at a $44.50, the lowest since early May 2018. It dropped as low as $40.24 earlier today.
The New York Post's headline today: "WWE stock gets body-slammed on weaker-than-expected revenue." Excerpt:
Shares in the Connecticut-based company — which got hammered last week after WWE chairman and CEO Vince McMahon abruptly ousted his co-presidents, George Barrios and Michelle Wilson — plunged as much as 18 percent to near a two-year low Thursday after it said it raked in $322.8 million in the fourth quarter of last year.

That was the highest in WWE's history but lower than analysts' expectation of $333.3 million, according to a Bloomberg estimate. The stock was recently off 11.9 percent at $43.16. It closed $44.50 Thursday, off 9.2 percent. …

WWE also missed analysts' expectations for adjusted operating income before depreciation and amortization, reporting $107.6 million for the fourth quarter of 2019. That was 67 percent above the year prior but less than the Street's estimate of $110.8 million. The company expects $60 million to $65 million for the first quarter of 2020, below the average estimate of $67.5 million, according to Bloomberg.
The Street headline today: "WWE gets slammed following sales miss head of XFL debut." Excerpt:
(T)he company also said there was a delay in completing a Middle East distribution agreement and it saw lower business performance than expected.

"As we work to strengthen engagement in 2020, we are pursuing several strategic initiatives that could increase the monetization of our content, including the distribution of content in the Middle East and India," said Chief Financial Officer Frank Riddick.

However, the "outcome of these initiatives is subject to considerable uncertainty," Riddick said.
MarketWatch's headline today: "WWE's stock plunges toward 21-month low after sales miss, 'considerable uncertainty' in outlook." Excerpt:
Shares of World Wrestling Entertainment Inc. WWE, -9.18% plunged 19% toward a 21-month low in premarket trading Thursday, after the media and entertainment company missed revenue expectations and said there was "considerable uncertainty" regarding the 2020 outlook. Net income rose to $69.3 million, or 78 cents a share, from $41.2 million, or 46 cents a share, in the year-ago period. The FactSet consensus for net earnings per share was 74 cents. Revenue rose 18.5% to $322.8 million, but was below the FactSet consensus of $333.3 million, as media, live events and consumer products revenue all missed expectations.
Variety's headline today: "WWE Stock Slammed as Wrestling Giant Misses on Q4 Revenue, WWE Network Subscribers Drop"
WWE revenue from live events around the world slumped 20% to $27.4 million and the unit delivered an operating loss of $1 million, which WWE attributed to the absence of the "Super Show-Down" event in Australia. WWE credited the $1.9 million drop in North American ticket sales for the quarter to the decision to trim 14 events from its roster in the quarter in order to "optimize" its touring schedule. However, the company said North American attendance overall increased 15% to 5,800 for the quarter.

Consumer products revenue also dropped 6% to $38.2 million.

WWE is in the midst of a seesaw cycle. In 2018 and early 2019, the company was a Wall Street darling. The stock soared as WWE struck lucrative new TV rights deals with Fox Broadcasting and NBCUniversal's USA Network. But heightened competition from upstart wrestling leagues such as All Elite Wrestling, which has a TV pact with TNT, has put pressure on the company controlled by chairman-CEO Vince McMahon.

Last week, McMahon forced out two longtime executives, WWE co-presidents George Barrios and Michelle Wilson. On Thursday's conference call, McMahon offered few insights into the reasoning for the shakeup. He said the company would aim to establish a "far more inclusive" management style and that he was confident in the ability to attract "world-class individuals to our company."
The Wrap's headline today: "WWE Stock Plummets to $40 Per Share – It's been as high as $100 in the past year"
During Q4, WWE Network's average paid subscribers dropped 10% to 1.42 million. That's slightly lower than the company's 1.43 million subscriber projection.

Fewer live events led to a decline in North American ticket sales, though there was a slight bump in international sales, primarily due to the increased average ticket price for those events. Consumer products also declined as video game "WWE 2K20" was very poorly received."
Yahoo Finance's headline earlier this week in responses to corporate executive changes: "WWE's Sell-Off Continues Following Executive Departures, Uncertainty Ahead." Excerpt:
Morgan Stanley analyst Benjamin Swinburne downgraded WWE to Equal-Weight and cut his price target from $80 to $54. Swinburne said the timing and circumstances surrounding the management shuffle are particularly concerning.

"The unexpected and immediate departure of WWE's long standing co-presidents, George Barrios and Michelle Wilson yesterday with no transition period and minimal explanation creates enough uncertainty in the future of the business that we can no longer support an Overweight rating," he wrote in the Jan. 31 note. …

"Removing its two co-presidents,effective immediately, with no broader communication of the implications to the business and no clear path towards new leadership, increases the risk around managing, maintaining,and leveraging these critical relationships," Swinburne said.
---
RECOMMENDED: WWE touts 2019 Q4 revenue and full year 2019 revenue is highest in company history, 20 percent grown in Smackdown viewership, but Network subs down