WWE SMACKDOWN PRIMER 11/8: Matches Originally Slated for Last Week's Show to Take Place Tonight, Guess Who's Not Finished with Who Now, Cross the Boss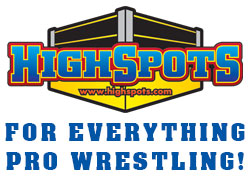 WWE SMACKDOWN PRIMER
NOVEMBER 8, 2019
MANCHESTER, ENG. AT THE MANCHESTER ARENA
AIRS ON FOX NETWORK, 8:00 p.m. EST
BY FRANK PETEANI (@FrankPeteani), PWTORCH CONTRIBUTOR
Announcers: Michael Cole, Corey Graves
Arena, Top 10 Moments of Last Week's Show Featuring NXT's "Invasion," and Items Advertised by WWE
WWE starts a four-day weekend of sorts in the Manchester Arena in Manchester, England as both tonight's Smackdown and Monday's Raw will emanate from this frequent venue. The building opened in 1995 and has not only hosted WWE events, but WCW and Impact Wrestling as well. Ironically during the last taping of Impact back in March of 2015, several current WWE wrestlers were on the card including Drew McIntyre, Matt Hardy, Kurt Angle, Bobby Roode, and Eric Young. To illustrate how things can change quickly in time and from promotion to promotion, Angle & Roode & Young wrestled a triple threat to determine the #1 contender to the TNA World Heavyweight Championship. Angle is now retired, Roode has bounced around from singles to tag team action, and Young is lucky to get on the show.
WWE.com's preview of the show incorrectly has it taking place in the SNHU Arena in Manchester, New Hampshire.
Last week's episode of Smackdown was unique due to the travel issues the wrestlers faced coming home from Saudi Arabia. We got an "invasion" of sorts as NXT penetrated the show on multiple levels. It had been announced during Crown Jewel that NXT would participate in this year's Survivor Series. NXT Champion Shayna Baszler attacked Smackdown Women's Champion Bayley, Sasha Banks, and Nikki Cross after Bayley retained her title over Nikki. Tomasso Ciampa was Miz's guest on Miz TV in place of new Universal Champion Bray Wyatt and then defeated him one-on-one. Keith Lee and Matt Riddle went after Sami Zayn. NXT Champion Adam Cole retained his title over Daniel Bryan in the main event. Triple H stood in the ring with the NXT talent present as a group and "fired the first shot" saying "We… are… N… X… T!"
Here is the WWE YouTube clip of the top 10 moments of last week's show where you can see some of these highlights:
As a result of the multiple changes to last week's show due to the travel issues, Smackdown will have two of the matches originally advertised for last week on this week's show. That includes Roman Reigns vs. King Corbin, and the Revival (Scott Dawson & Dash Wilder) defending the Smackdown Tag Team Championship against the New Day (Big E & Kofi Kingston). In regard to these matches, nothing has particularly changed between all parties involved. In the interest of practicality, I will essentially "copy paste" my write-up from last week's primer with a few tweaks. The only potential issue is the tag team champion vs. champion vs. champion match has been set for Survivor Series where Revival locks up with the Viking Raiders of Raw and Undisputed Era (Kyle O'Reilly & Bobby Fish of NXT). Should New Day win the titles, they would be slotted into that match in place of the Revival…I would think anyway. Here is what else is advertised by WWE for tonight's show:
Tyson Fury returns to Smackdown on Fox
Sasha Banks returns to face Nikki Cross
Due to the show being in England, the airing in the U.S. will be on tape delay. Spoilers may or may not be out there.
Matches & Segments
Roman Reigns vs. King Corbin
Two weeks ago, the Smackdown portion of Team Hogan defeated the Smackdown contingent of Team Flair in advance of their five-on-five match at Crown Jewel last week. Prior to the match they cut a promo to start the show. King Corbin was doing his usual trash talking and was interrupted by Roman Reigns, who told him to shut his mouth. Corbin has been on Reigns case lately, taking out his frustration with Reigns' cousin The Rock. The Rock, as we recall, joined Becky Lynch on the Fox debut to verbally attack Corbin and gave him a Rock Bottom and People's Elbow. Fast forward to last week, Reigns joined the crew on WWE Backstage via video from the locker room. He was attacked by Corbin. Here is a clip from that incident and also the tweet from Corbin that explained his whole deal with the Rock and Reigns:
This is an announcement from your KING! #SmackDown #AllHail @TheRock @WWERomanReigns pic.twitter.com/rgYvYwihH2

— THE KING (@BaronCorbinWWE) October 18, 2019
These two are no strangers to each other, and they worked together previously while on Raw. Last week at Crown Jewel, Team Hogan defeated Team Flair. There's more juice to this now with Corbin's frustration with the Rock which he's taking out on Reigns. They go one-on-one tonight.
Frank's Analysis: WWE just had to have this match, right? It actually doesn't bother me, as I liked the exchange between Reigns and Corbin a few weeks ago. The Backstage angle adds a little something. With Reigns acting more relaxed and Corbin being that "annoying kid in high school," I'm fine with it.
Smackdown Tag Team Championship: The Revival (champs) vs. New Day (Kofi Kingston & Big E)
A little under two months ago at Clash of Champions, the Revival (Scott Dawson & Dash Wilder) defeated New Day (Big E & Xavier Woods) for their first Smackdown Tag Team Championship. They had previously held the Raw title twice and the NXT straps as well.
Several weeks ago, New Day paired with Heavy Machinery (Otis & Tucker) to defeat the Revival and Dolph Ziggler & Robert Roode in an eight-man tag match. This was a showcase of the "new teams" on Smackdown if you will. Two weeks ago, Ziggler & Roode defeated New Day in about five minutes. The Revival attacked them after the match. Last week at Crown Jewel, during the World Cup Tag Team Turmoil match won by the O.C. (as predicted by yours truly), New Day beat the Revival.
Tonight, in a rematch from Clash of Champions, the Revival puts the titles on the line against your world famous six-time champs, so FEEL …. THE POWER! Here's New Day in a WWE exclusive following their loss to Ziggler & Roode:
Frank's Analysis: You can look at last week's primer for my analysis on this match. I don't have anything to add.
Tyson Fury Returns
Tyson Fury defeated Braun Strowman via count out last week at Crown Jewel. Fury hit Braun with a right cross on the ring apron after Braun knocked down Fury running his lap. Braun remained on the floor for the ten count. After the match, Braun gave him his signature power slam, but Fury got back to his feet. Fury was interviewed in this WWE.com exclusive:
It was reported on WWE Backstage that Fury would appear on Smackdown this Friday night, in his hometown of Manchester, England.
Frank's Analysis: There must be longer term plans for Fury. Cynically I would say they're just trying to get a pop out of the local crowd, but for him to get a victory over Braun and then no sell a powerbomb, it tells me something has to be in the works. What that is remains to be seen.
Sasha Banks vs. Nikki Cross
As a result of the the show being shaken up last week due to the travel issues from Saudi Arabia, Nikki Cross got her title match against Bayley for the Smackdown Women's Championship. Bayley retained the title with the help of her best friend, Sasha Banks. Sasha shoved Nikki off the top rope and the. Bayley planted Nikki face first into the mat to pick up the win. After the match, NXT Women's Champion Shayna Baszler showed up and went after all three women before leaving through the crowd.
Bayley's attention is now on the champion vs. champion vs. champion triple threat match at Survivor Series which involves her, Baszler, and Raw Women's Champion Becky Lynch. Sasha takes on Nikki tonight. They last faced each other on Raw on September 23 which saw Sasha come out on top. Here's a tweet from Sasha Banks. I have no idea what it means, but if you want to try and figure it out have at it:
HunTAH check finally cleared! 💰 💵🤑 https://t.co/NogZpQcU0v

— $asha Banks (@SashaBanksWWE) November 7, 2019
Frank's Analysis: I don't really have much to say about this other than it keeps Nikki involved with Sasha and Bayley by proxy. They likely start setting up the Survivor Series women's match. Who knows how it'll all shake out with NXT involved. Bianca Belair attacked Carmella and Dana Brooke last week, both of whom were supposed to face Mandy Rose & Sonya Deville. Rhea Ripley & Tegan Nox came out instead and crushed them in two minutes. Whatever they do, please don't do a triple threat Survivor Series style match. It's bad enough we already have two triples set for the show, and you got babyfaces and heel aligned because of their brand all over the map. Between the "battle for brand supremacy" and the way the Giants have played I don't know what's been worse in November the last two years for me personally.
Bray Wyatt Reveals His Version of the Universal Championship Belt
This is not an advertised item, but I thought I should touch on it since Brock Lesnar now resides on Raw with the WWE Championship just one month after being drafted to Smackdown. The Universal Championship is now parked in Smackdown's garage with Bray Wyatt.
Bray Wyatt was on this week's WWE Backstage via the Firefly Funhouse. He talked about his thoughts and how Seth Rollins angered "him" (The Fiend). He later revealed the Universal Championship belt he now holds. Take a look:
Bray was supposed to be on Miz TV last week but fell victim to the Saudi Arabia travel issues. It's possible they do that segment tonight or have Bray on in some capacity. This is his second championship reign after briefly holding the WWE Championship in early 2017.
Other Match Results and Segments from Last Week
Everything on last week's show has been covered throughout this report.
Summary and Closing Thoughts
After the NXT crew showed up on Raw and Smackdown over the past week and then vice versa with Wednesday night and the O.C. making their way to Full Sail, expect more of that tonight as we now have a little over two weeks until Survivor Series. I'm curious to see if the narrative becomes the main roster uniting vs. NXT or varying themes for the show. Finn Balor, now of NXT, attacking Matt Riddle with the O.C. is interesting as it looks like he could be lining up with his old pals from New Japan. Well that certainly isn't Raw vs. NXT, right? It'll be interesting to see the alliances that form in the annual brand supremacy month.
---
Follow Frank on Twitter @FrankPeteani. Questions and discussion are welcome. Thank you for reading!