WWE Women's Tag Team Champion Asuka def. Natalya and challenged Becky Lynch to a Raw Women's Title rematch

Asuka's loss to Becky Lynch at the Royal Rumble event was close. Too close, as it turns out, for her to accept. Minutes after outlasting Natalya in a match that quickly got chippy and personal, The Empress of Tomorrow grabbed hold of a mic and issued a challenge for Becky Lynch to once again put the Raw Women's Title on the line, effectively demanding a rubber match between the two rivals.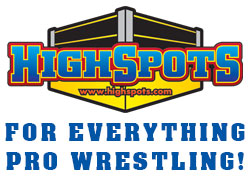 Unlike Charlotte Flair, who had refused to tip her hand one way or the other, The Man happily answered her challenger then and there. Sporting a pair of IRL "Deal With It" sunglasses, Lynch happily accepted Asuka's offer, looking to put her new "superpowers" to good use and double up against The Empress of Tomorrow on The Road to WrestleMania. As if to make her point, The Man took out an interfering Kairi Sane with the help of the "eyes in the back of her head." All well and good … provided she also keeps her eyes on the destination and doesn't get so caught up in the side quests along the road.