Raw Tag Team Champions Seth Rollins & Murphy & AOP def. Kevin Owens, Samoa Joe & The Viking Raiders

If there was ever a time for Kevin Owens to land a blow against Seth Rollins, it was tonight. Healthy Ivar, healthy Samoa Joe, strong showing in the show's opening brawl. Unfortunately, The Monday Night Messiah has his house in order, and with his disciples at full strength in the same match for the first time, Rollins led his flock to victory against Owens and his spirited but outmatched posse of rebels.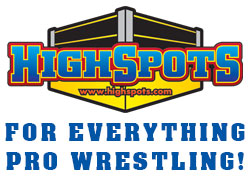 Each team took its cues from its respective leader. Team KO was reckless, throwing their bodies to the wind — literally, in Owens' case. Rollins' crew, meanwhile, was far more methodical, employing some true tag team symmetry that came in handy during the closing moments, when AOP distracted the ref, allowing Rollins to Stomp Joe while he had Murphy in the Coquina Clutch. Murphy, who had been tapping out while the ref's back was turned, ended up getting the pin as a result of the interference. In Owens' defense, this is but the first of what will likely be many battles. But having seen their foe at full force, the differences are becoming clearer. Team Owens fights. Team Rollins believes.