IMPACT HITS & MISSES 10/29: Sami Callihan vs. Brian Cage in a cage, Ken Shamrock promo, Rob Van Dam's heel act, Tessa Blanchard promo, new introduction for AXS debut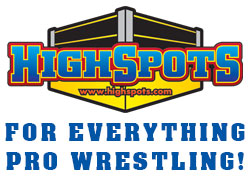 Intro – Hit: Perseverance. It's the first word spoken on the first episode of Impact Wrestling on AXS TV, and appropriately so. Anyone who has followed the history of this promotion knows how many times it been declared dead and buried. This history is alluded to in the intro vignette without dwelling on their recent troubles. Instead of presenting this new era as a fresh start, they present Impact as already having turned the corner and are now building momentum and is up to the audience to catch up and hang on for the ride. It was a very effective introduction. They cut to a shot of the building exterior and an energetic crowd. Don Callis and Josh Mathews are in the ring to introduce the show and highlight some of the things to expect on the fist episode on AXS TV. Finally, we get what might be Impact's new intro video. Overall, it was a hot exciting start to the new era, leading to the first match…
Marufuji v. Josh Alexander w/Ethan Page – HIT: I was surprised that Impact didn't go with a match featuring high-fliers as their opener. Instead we got a very good back and forth wrestling match between Josh Alexander and Marufuji. Marufuji wins with a Sliced Bread #2. After the match Marufuji waits for Alexander to get up and offers Alexander his hand. Ethan Page enters the ring and takes umbrage with the show of sportsmanship. Alexander pushes Page away, goes to shake Marufuji's but pulls away at the last second. Together they taunt Marufuji, holding one of the tag team titles aloft. Marufuji points at the two of them as they walk away. Are they setting up a match between The North and Marufuji and a mystery partner? Solid start to the show.
The Rascalz w/Fallah Bahh Skit: HIT (Barely): These Rascalz skits are very hit or miss with me (mostly misses) and it is usually up to their guest to tip the scales one way or the other. Fallah Bahh, whose speech is usually limited to slapping his head and saying "bahh", gets high with the Rascalz and starts quoting William Shakespeare and getting philosophical. This was funny enough to just make it a hit.
Taya Valkyrie, Kiera Hogan, and Madison Rayne v. Jordynne Grace, Alexia Nicole, and Rosemary – HIT: This match likely served the of purpose getting Jordynne Grace a title shot against Taya Valkyrie with Grace pinning Taya with an inside cradle. During the match Keira Hogan landed a bit funky from a hurricanrana and sold a shoulder injury. She never returned to the match. A bit later Madison refused a tag from Taya, wanting nothing to do with an enraged Jordynne Grace, and leaving Taya outnumbered, leading to her loss. The match was fine, mainly there to showcase the women's division.
Rob Van Dam Promo – HIT: I had forgotten how good a heel RVD can be. Rob basically claims that the modern style of wrestling was stolen from him. He's not entirely wrong. He also takes credit for all of ECW. Later, Rhino is seen in the back looking for RVD. He's told RVD is on vacation and Rhino cuts a promo threatening him.
Moose Skit – HIT: Some of my favorite wrestling skits of all time were the ones with Mr. Perfect excelling at other sports. Moose gave us his rendition of those classic skits when he plays golf and hits a hole-in-one, or so he claims after accosting two golfers until they agree with him. This is Moose being a complete jerk. Funny stuff.
***Warning*** Joey Ryan sighting ***Warning***
Ken Shamrock Promo – HIT: Ken Shamrock goes to the ring to address his future in wrestling. He is interrupted mid-promo by Joey Ryan. Some people love Joey Ryan, many hate him. I'm on the "love" side of the tally board. They set up a match between the "World's Most Dangerous Man" and the "World's Most Dangerous Manhood." The juxtaposition of a legitimate fighter like Shamrock and a gag wrestler like Joey Ryan can be very fun. Looking forward to their match.
***End of Warning***
Tessa Blanchard Promo Vignette – HIT: A standard video showing Tessa highlights. I normally wouldn't call standard promo like this a hit or miss, but since Tessa is such a big star in Impact, not having her involved in the show at all would telegraph her surprise appearance at the end of the show. This is some nice detail work.
Ace Austin vs. Eddie Edwards in a street fight (non-title) – HIT (for now): While I like the Eddie Edwards storylines ever since he went insane during his feud with Sami Callihan, they end up going on for far too long. I'm just about ready for this storyline to turn the page. This was a standard, paint by numbers, Impact hardcore match with interference from Reno Scum. There was a really cool spot where Ace Austin tries spearing Edwards, but Austin instead ends up inside a trashcan that Edwards had intercepted him with. Austin wins with a super Fold though a table. Fine match and the crowd was into it. Also, Austin killed Kenny, that bastard. Later in the show, Austin convinces Alisha Edwards to have dinner with him. All of Eddie Edwards marital issue would be cleared up if someone got Alisha a freaking Impact Plus subscription.
Su Yung (?) Skit – MISS: So, we continue the saga of the Undead Realm with the next chapter of the Su Yung story. We get a flashback to the hanging of Su Yung by Jessika Havok, Su's flatlining at a "hospital," and his subsequent resurrection. Cut to the present with a no-longer-undead Su Yung, now talking and calling herself "Suzie." She runs into the Deaners who horribly over act, says some cryptic stuff, and ambles off. While I am normally fan of the Undead Realm stuff, this was done poorly. Everything in the flashback was poorly acted as was the stuff in the present. While I am looking forward to what this change in Su Yung's persona entails, today's episode was a miss.
Sami Callihan vs. Brian Cage in a Steel Cage match for the Impact Championship – HIT: We are shown how Sami weaseled his way into another title shot by threatening Cage's family. The match starts hot and fast, with brawling on the outside. Once inside the cage, the match never really changed gears. At one point, Sami hit Cage with a piledriver but Cage kicked out at 1. A bit later Sami hits three more piledrivers and Cage kick out of those. Finally, Sami hit a super piledriver for the three. After the match, Tessa Blanchard comes into the cage and gets in Sami's face, setting up what's sure to be a Sami-Tessa title feud. I look forward to what Cage does next since he's probably out of the title picture for the time being.
Overall Show – HIT: Good show with most things being decent or better and nothing egregiously bad. Good start for the new era.