10/27 ROH TV RESULTS: Angelina Love vs. Jenny Rose vs. Sumie Sakai, The Bouncers in action, top 5 toughest ROH world champions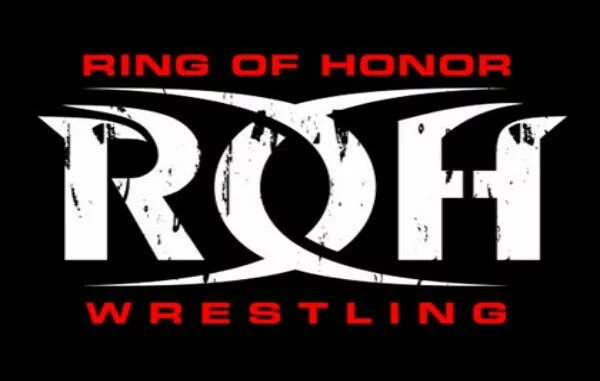 ---
KELLER INTERVIEWS ROB VAN DAM FOR FIRST TIME…
(Search "pwtorch" to subscribe in podcast app)
---
ROH TV REPORT
OCTOBER 27, 2019
LAS VEGAS, NV AT SAM'S TOWN LIVE
AIRED ON ROHWRESTLING.COM
REPORT BY HARLEY R. PAGEOT, PWTORCH CONTRIBUTOR
Hosts: Ian Riccaboni, Quinn McKay
Opening theme.
-Footage of the Women Of Honor World Championship match from Death Before Dishonor. Mandy Leon sprayed hairspray into the eyes of both Kelly Klein and Angelina Love but the referee let the match continue. Leon then jumped into the ring and made contact with Klein but the referee still let the match continue. Love then hit a pump-kick on Klein to capture the title.
-Riccaboni and McKay checked in. They said Love would defend the title in a three-way main event on this show against Sumie Sakai and Jenny Rose. (Love lost the title back to Klein 15 days ago at Glory By Honor.)
-Highlights aired of the wildcard eight-man tag from Death Before Dishonor: Fallout on September 28 where teams were drawn at random. My original report was as follows…
(1) "THE HAWAIIAN JUGGERNAUT" JEFF COBB, KENNY KING (w/Amy Rose), "NUMBER ONE" BRIAN JOHNSON, & JOSH "THE GOODS" WOODS vs. "THE LAST REAL MAN" SILAS YOUNG, CHEESEBURGER, "THE PRESTIGIOUS ONE" JOE HENDRY, & RHETT TITUS
Young asked his protégé, Woods, to take a dive but it was Burger-King who would start for their teams. Titus wanted to get his hands on his former tag partner, King, but Johnson tagged himself in. Woods and Young wound up in the ring and engaged in some amateur wrestling. Young tried to steal it off a roll-up with a handful of tights. The crowd wanted Cobb-Hendry but Johnson stole the tag. Hendry roughed him up and stopped to sign autographs at ringside. Cobb roughed up Titus. With Titus in trouble King was happy to tag in and pick the bones. They built to Cobb and Hendry facing off for the first time but a double clothesline left them both laying. Everything broke down and Woods rolled up his mentor from behind for the win.
WINNERS: Woods, Cobb, King, & Johnson in 17:55. [C]
(Pageot's Perspective: On paper a textbook "get everyone on the card" match but it was actually a nice showcase of guys who don't often get consistent screen time and a chance to touch on a bunch of different stories at the same time. Sort of an autumn version of the annual Christmas Surprise ten-man tag, which is a personal favorite of mine. Woods was so ecstatic post-match and Young was so flustered that I literally laughed out loud. Great character work from both men.)
-An ad aired for Shane Taylor Promotions.
-Clip show highlights of The Bouncers vs. Vincent Marseglia & Silas Young in a barroom brawl at Death Before Dishonor on September 27. Bruiser pinned Marseglia with a Beer City DDT to win the match.
-In first-run footage a bloody Bouncers celebrated backstage after that match. They asked who was next to belly up to the bar because they just proved they can fight.
-We cut abruptly to an arena where The Bouncers stood across from two enhancement talent and a bell rang. Riccaboni, Colt Cabana, and Caprice Coleman were on commentary.
(2) THE BOUNCERS (Beer City Bruiser & Brawler Milonas) vs. SLICE BOOGIE & CHRIS BEY
Milonas had a nice flurry of offense four minutes in. Closing Time for the win.
WINNERS: The Bouncers in 4:46. [C]
(Pageot's Perspective: What's next for The Bouncers after their big pay-per-view grudge win? An already-in-the-ring squash match against two nobodies. Every little thing like this adds up to the overall presentation and feeling that nobody in ROH really gains any traction or is getting anywhere.)
-The losers of the wildcard tag were backstage. Hendry was practicing his signature. Titus said they learned some things. He mocked Young for getting pinned by Woods. Young blamed the rest of them.
-Lethal and Gresham were also found icing up after their Death Before Dishonor match. Lethal asked if they were okay now. He said Gresham showed him that there are other ways to do things and he has to start accepting his partner's views. (If you missed it Lethal and Gresham turned heel Friday night at Honor United: London and attacked The Briscoes with steel chairs.)
-Highlight video of Dak Draper defeating Austin Gunn to win the 2019 Top Prospect Tournament at Death Before Dishonor: Fallout. Draper earned an ROH contract and will receive a future match for Shane Taylor's TV title.
-Draper had a backstage promo. He said he's been waking up at 5 a.m. five days a week to ensure he's better than everyone else. He said he's big and strong but his brain is his biggest asset. His catchphrase is apparently "Shame on you." [C]
-A short vignette aired on Rush.
-Our hosts threw to Brian Zane for a segment counting down his picks for the five toughest ROH world champions in history:
#5 – Austin Aries for ending Samoa Joe's record-setting title reign, becoming the first two-time ROH World Champion, and facing Seth Rollins in a 60-minute draw on ROH's first live pay-per-view.
#4 – Kevin Owens for his ladder war against El Generico and spitting in the face of Jay Lethal's parents.
#3 – Samoa Joe for making the ROH title a world title by defending it overseas for the first time and holding the longest single reign as champion at 21 months.
#2 – Daniel Bryan for holding the title 462 days, having the most successful defenses as champion, wrestling through a shoulder injury, and unifying the title with the ROH Pure Championship.
#1 – Nigel McGuinness for holding the title 545 days with a torn bicep, broken nose, and more.
As he started to wrap up the segment Dalton Castle walked onto the set. He was outraged about being left off the list after defending the title with a broken back and swimming with sharks. [C]
(3) ANGELINA LOVE (w/ Mandy Leon) vs. SUMIE SAKAI vs. JENNY ROSE – WOH WORLD CHAMPIONSHIP
The babyfaces double-teamed Love to start. Love bailed to ringside and Rose went after Sakai. Sidewalk slam. Love pulled Sakai to the floor and tackled Rose. Sakai pulled Love to the floor and forearmed her. Fisherwoman's suplex from Rose but Sakai kicked out. [C]
Half-crab from Rose to Sakai. Love broke it up with a bulldog. Koji Clutch from Love to Sakai. Sakai faded but made a rope break. Thesz press from Love off the apron to Rose at ringside. Fisherwoman's buster from Sakai to Love. Roll-up from Love for two. Love dumped Sakai to ringside with Rose and told the referee to count them out. Rose returned and hit a jawbreaker. Rose hit a side slam on Sakai but Love broke up the pin. Botox Injection from Love to Rose. Sakai made the save. She wanted Smash Mouth on Love but Leon climbed onto the apron. Sakai let go of Love for some reason. Botox Injection from Love to Sakai for the pin.
WINNER: Angelina Love in 8:13. Kelly Klein retains the Women Of Honor title.
(Pageot's Perspective: A fine match by Women Of Honor standards but slow and lacking in logic compared to most other promotions. There were multiple moments where Love and Rose had the offensive edge against one opponent only to abandon it to go after the other opponent who was just laying at ringside or dead in the corner. Sakai is always positioned as the experienced veteran so her doing something so illogical like letting go of Love just because Leon is standing on the apron doesn't make any sense. I can't recall the women ever getting a TV main event other than in the past when they did all-Women Of Honor clip show episodes so I won't complain about that but this division is dead in the water otherwise.)