4/22 NXT ON USA REPORT: Wells's report on Velveteen Dream vs. Finn Balor, three Cruiserweight tournament matches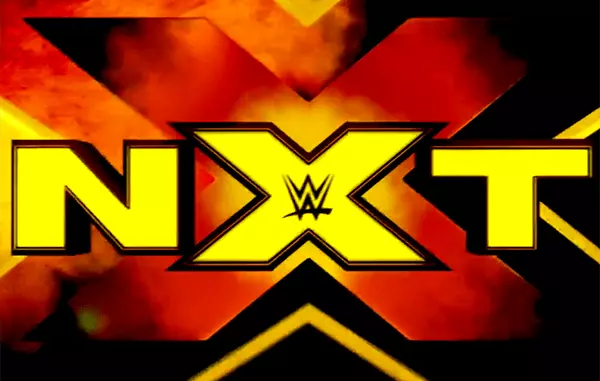 ---
SPOTLIGHTED PODCAST (ARTICLE BEGINS A FEW INCHES DOWN)… PWTorch editor Wade Keller presents the Thursday Flagship edition of the Wade Keller Pro Wrestling Podcast with guest cohost PWTorch VIP analyst Todd Martin. Todd and Wade discuss Howard Finkel and what he represented as a great ring announcer but also how Vince McMahon treated him and what that says about McMahon. Todd then gives his strong view on WWE's decision to release so many wrestlers yesterday during a pandemic just days before the next investor's conference call. And much more.
(Search "wade keller" to subscribe in podcast app or CLICK HERE to subscribe in Apple Podcasts.)
---
WELLS'S NXT TV REPORT
APRIL 22, 2020
LIVE IN ORLANDO, FLA. AT FULL SAIL UNIVERSITY
AIRED ON USA NETWORK
REPORT BY KELLY WELLS, PWTORCH CONTRIBUTOR
Announcers: Tom Phillips, Byron Saxton
---
Tonight after NXT, join me live with cohosts Nate Lindberg and Tom Stoup to break down the show with live callers and mailbag.
•STREAM LIVE HERE ABOUT 30 MINUTES AFTER NXT
•CALL: (515) 605-9345
•EMAIL COMMENTS/QUESTIONS:
•IF YOU DON'T LISTEN LIVE, SEARCH "PWTORCH" ON YOUR PODCAST APP TO SUBSCRIBE AND THEN DOWNLOAD OR STREAM THE FULL SHOW AN HOUR OR SO AFTER NXT
---
[HOUR ONE]
-Replays from last week focused most heavily on Finn Balor and Velveteen Dream, as well as the reveal of Timothy Thatcher, and finally beatdown of Tommaso Ciampa by the man apparently soon to be known as Karrion Kross.
-Moments ago, there was a backstage incident and Finn Balor's status for the main event is "unknown" and he's been removed from the main event tonight.
-Velveteen Dream was introduced, and he did a stylized version of Finn's arm-raising moment to his own music. "New levels, new devils," he said, three times. He said sometimes, though, you're dealing with the same demons. Tonight he finds himself stood up…
Undisputed Era's music played to interrupt Dream, and Adam Cole walked out to the ramp. Cole said it was a little convenient for Dream that Finn Balor was removed from the equation, and now Dream is the de facto #1 contender. He said he has no idea what happened to Finn Balor, but he knows what's going to happen to Dream. With that, Bobby Fish and Roderick Strong jumped Dream, and Cole joined in. Keith Lee made the save and cleared out UE, commencing with a huge pounce on Cole. Lee helped Dream up, Dream slapped Lee's chest in appreciation, and Lee's music played. I assume we just set up a new tag team main event, though this wasn't stated.
-Tonight, three Cruiserweight tournament matches will happen, as well as Johnny Gargano & Candice LeRae appearing live.
(1) SHOTZI BLACKHEART & TEGAN NOX vs. DAKOTA KAI & RAQUEL GONZALEZ
Heels entered second; this is a blowoff from a mini-feud set up last week. Gonzalez and NOx to open. Nox used her speed to avoid big trouble and made a blind tag. She kicked Raquel's knee on the way out, and Shotzi made some quick hits as well. Kai tagged herself in, annoying Raquel a bit, and Shotzi continued on offense with armdrags and hip-tosses. Senton against the ropes, and Nox tagged in. Senton in the corner and another tag. Nox launched Shotzi to the outside, where she landed on both heels. She howled leading into the break.
(Note on live vs. taped: last week seemed to have a few reasons to believe it was taped, but alas, Tom Stoup drove over to Full Sail and confirmed that the satellite was up and the show had been done live. This is a strange situation since Drake Maverick has been released, but apparently he still gets to do these three matches anyway)
Raquel had Shotzi in a torture rack, and she planted her stomach-first into the corner and tagged. Kai leaned into a cover for two. Irish whip, and a face wash missed but Kai cut off the tag. Shotzi struck back and both tagged. Nox continued to use speed to strike quickly, peppering Raquel with body shots. A lariat wouldn't take her down. She stomped the foot then hit a thrust kick. To the corner, huge kick and Raquel went down to a knee. Nox went up but Gonzalez caught her for a fall-away slam. She landed in the face corner and Shotzi tagged for a seated senton off the top for two. Kai interfered on Nox and Shotzi went for a bulldog on Gonzalez, who caught Shotzi and hit a powerbomb to finish.
WINNERS: Dakota Kai & Raquel Gonzalez at 7:42.
(Wells's Analysis: Half or more was during commercial, but the action shown was strong and lively. Gonzalez continues to be protected and shown to be the perfect insurance policy for Kai.)
-Drake Maverick was shown: first his emotional twitter post reacting to his release, and then a hype segment saying he wasn't anyone special, but he was going to give his all to the tournament because it might be his last three matches. He said he wasn't done in WWE, he wasn't done in life and he was going to do everything he could to win these matches. Up next, Maverick faces Jake Atlas.
(Wells's Analysis: As straightforward as that was, it was the single most effective babyface hype segment I've seen for a while, and certainly the high point for Maverick. It was real and emotional, and if Maverick really is on the way out, I find it strange that he'd be given this segment at all. Color me intrigued)
(2) DRAKE MAVERICK vs. JAKE ATLAS – Cruiserweight Championship Group A tournament match
Atlas was introduced first, and he gave a meat and potatoes babyface promo in a backstage segment. Maverick looked intensely into the ring, then at the belt, at ringside sitting on a table. The announcers wondered whether Drake could focus.
Collar and elbow. Atlas powered Maverick back. Drake with a headlock. Rope run, waistlock, Atlas got away. Atlas evaded a few quick moves and gave a bow and a flourish to Drake. Drake shot in at the leg and took down Atlas, then grabbed another headlock. He wanted Tequila Sunrise but Atlas escaped. Hard left kick by Maverick. Atlas caught Drake and put him on the apron, but Maverick avoided trouble. To the other side, Maverick did a headscissor to take Atlas over the ropes and out. He rolled Atlas in the ring, but Atlas caught him for a tilt-a-whirl backbreaker. Hard Irish whip by Atlas, who then grabbed Maverick for a waistlock takedown. Maverick tried to elbow out, and eventually resorted to running Atlas into the turnbuckle. Atlas charged and ate post.
Another hard kick by Maverick. Uppercuts followed. Irish whip, reverse, and a Russian leg sweep into the turnbuckle by Maverick. Dropkick from the second rope by Maverick. Tequila Sunrise but Atlas escaped again. Tope by Maverick, back into the ring, Maverick went up and hit a Macho elbow for a long two. Sliced Bread, Atlas blocked and took down Maverick with a superkick. Atlas went up and Maverick chased and struck, then followed. Huracanrana, blocked, and Atlas hit a Cartwheel DDT from the top to finish.
WINNER: Jake Atlas at 6:28.
(Wells's Analysis: It's a dirty trick to tug at our heartstrings with that Maverick segment, then have him immediately lose. I still can't think of a great reason for that segment. Maverick certainly isn't going over Kushida in this tournament so I don't see what this is all about)
-On the ramp, Atlas cut a promo saying he would find his way to the championship, although he felt bad for Drake, who gave him a hell of a fight. This isn't something they've done before, but this particular release is starting to genuinely look like a work, and it's going to be a disappointment if it isn't, though if it is, there will be questions over whether it should be done. Later, Kushida faces Tony Nese in the other Group A match for the night.