WWE settles lawsuit dealing with Saudi relationship, Crown Jewel return
Earlier this year, the pension fund for police & firefighters in Warren, Michigan sued WWE. The class action lawsuit alleged the company misrepresented their business dealings with Saudi Arabia, resulting in WWE executives profiting from shares sold at "fraud-inflated prices."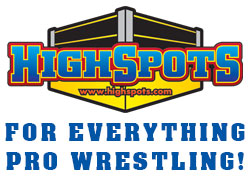 This came to many wrestling fans' attention over the summer when a confidential witness statement from a former WWE wrestler submitted by the plaintiffs came to light. The wrestler, who'd been with the company from 2012 until their release in April of 2020, described their experience surrounding the infamous return trip to the United States after last year's Crown Jewel in Riyadh. Reports from Wrestling Observer and others at the time indicated the talents' plane was held up as a result of a payment dispute between Vince McMahon and Saudi Crown Prince Mohammed Bin Salman, and the witness' testimony seemed to confirm those reports.
The suit is again in the news because a WWE filing with the Securities & Exchange Commission from this past Wednesday (Nov. 18) reveals the company settled the suit with Warren City Police & Fire Retirement System, Michigan for $39 million, inclusive of all legal fees. The settlement will be paid by WWE's insurance carriers.
WWE is not admitting fault, and while they were unable to get the case dismissed, their counsel's refutation of the confidential witness' statement from June still holds. The SEC filing states:
"The Company believes that resolving the matter is the right business decision and that it is prudent to end the protracted and uncertain class action process."
WWE's plans to hold multiple annual PPV events in the KSA, and to expand their Middle East operations, appear to be on hold due to the pandemic. When they resume, they'll do so without this lawsuit looming.
Fans' debating about the veracity of the stories surrounding Crown Jewel 2019? Those are never going away.
---
**For Original Source – Click Here**