2/28 WWE SMACKDOWN REPORT: Keller's report on John Cena's hyped appearance, fallout from Goldberg's Universal Title win at Super Showdown, more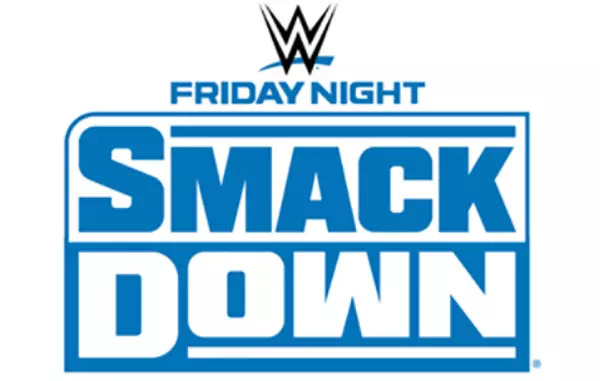 ---
WKPWP – Mailbag w/Keller & Powell talking Goldberg win, Velveteen Dream's character, NWA Squared, AEW on WrestleMania weekend, more
(Search "wade keller" to subscribe in podcast app or CLICK HERE to subscribe in Apple Podcasts.)
---
KELLER'S WWE SMACKDOWN REPORT
FEBRUARY 28, 2020
BOSTON, MASS.
AIRED LIVE ON FOX
Announcers: Michael Cole, Corey Graves
---
Tonight after WWE Smackdown, join me live with guest cohost Mike Chiari from Ring Rust Radio and Bleacher Report to break down the show with live callers, mailbag, and an on-site correspondent from Boston, Mass.
•STREAM LIVE HERE ABOUT 5 MINUTES AFTER RAW
•CALL: (347) 215-8558
•EMAIL COMMENTS/QUESTIONS:
•IF YOU DON'T LISTEN LIVE, SEARCH "WADE KELLER" ON YOUR PODCAST APP TO SUBSCRIBE AND THEN DOWNLOAD OR STREAM THE FULL SHOW AN HOUR OR SO AFTER RAW
---
[HOUR ONE]
-The ring announcer introduced Goldberg as the new Universal Champion. Cole said that is right and detailed his win. He said they set a record with over 850,000 likes for the Instagram post on his win. When Goldberg's music stopped, there were cheers and boos. More boos, it sounded like. He chuckled and said: "Ladies and gentlemen, do not be mistaken, it's not about who was last, it's all about who's next." He dropped he mic and spit. He paused and looked at the entrance stage. Then Roman Reigns's music played. Graves wondered if Reigns will be next. Cole noted that Reigns beat King Corbin at Super Showdown.
---
NEW TODAY: VIP SALE ALERT
$2.99 FOR A FULL MONTH OF PWTORCH VIP BENEFITS AND 30+ YEARS OF INSIDER ARCHIVES (save $7 with coupon code "VIPsale7")
Be a VIP Member in time for this weekend's AEW Revolution Post-PPV Roundtable Podcast the night of the event, plus instant analysis of the happenings at WWE Super Showdown on "The Fix with Todd Martin & Wade Keller," a VIP-exclusive.
Full Details on VIP Membership Here
Our sign-up page is now updated with the latest new VIP Podcast line-up. We'd love to have you as a member. (And yes, our VIP Podcast line-up is compatible with popular podcast apps on iPhone and Android devices.)
VIP SALE – In time for our AEW Revolution Post-PPV Roundtable Podcast, try a PWTorch VIP membership for just $2.99 for a full month. Enter coupon code "VIPsale7" to get $7 off our $9.99 monthly rate (or apply to 3 month or 1 year sub too!) – Sign Up Here: https://t.co/nprzmSIAWO pic.twitter.com/MzDmVvWPZx

— Pro Wrestling Torch (@PWTorch) February 26, 2020
---