Rey Mysterio def. Ricochet, Randy Orton and Drew McIntyre for the right to challenge United States Champion AJ Styles

Rey Mysterio is never one to stay down for long, and The Ultimate Underdog bounced back from a nail-biting loss to WWE Champion Brock Lesnar to a thrilling Fatal 4-Way victory over Ricochet, Randy Orton and Drew McIntyre, earning himself an immediate rematch for the United States Championship Mysterio never lost.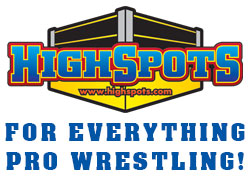 That's no small feat, especially since The O.C. were lurking at ringside for the back end of the match and considering that McIntyre was well on his way to bulldozing his way to the title match. Not only did the Scot execute a modified German Suplex-version of the Tower of Doom, he turned Orton's chest purple with just two chops in an impromptu slugfest between the two.
Orton poked him in the eye rather than continue and eventually repaid McIntyre with an RKO, only to be bum-rushed by The O.C. when he tried to make the cover. That brought the match down to Ricochet and Mysterio, and The Ultimate Underdog prevailed in the battle of high-flyers by pinning Ricochet with a small package. Onto the title match …