We always appreciate the support, and welcome Friends of from all aspects of the Wrestling universe, here, at wrestlingworldwide.uk.
---
Davey Blaze – ICW superstar / BBC Insane fight club.
Davey Blaze is one Powerful, relentless, and full of rage ICW Superstar. Since his heel turn, he has become a man unhinged, and anyone unlucky enough to stand across from him in the ring will surely be in for a long night!
However we welcome Davey as a friend of the site, because we love ICW, and especially when Davey is in the ring!
Twitter @DaveyBlazeUK &  Facebook @DaveyBlaze
---
Myzery Barbarian 'The Barbarians.'- Independent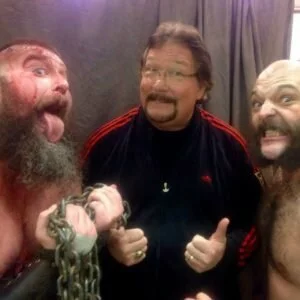 "HUSS!" – Myzery Barbarian.
---
Bin 'Hacker' Hamin – 2CW: Squared Circle / Wrestlezone host / Hamin's Happy Hour Podcast.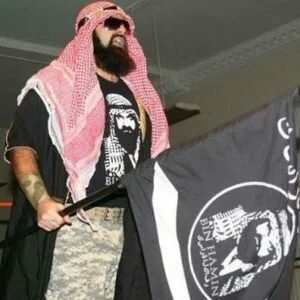 Not enough credit can be given by us to Bin Hamin. Former of OVW wrestling, product of Rip Rogers training, and expert in the field of the business. Regular  on 'The Smackdown rebellion' and 'Impact Rebellion' on Wrestlezone.com
www.hackerhamin.podbean.com /
prowrestlingtees.com/binhamin/
Twitter – @binhamin
"YA ALLAH INFIDELS. I'll give you a $5 Bitch slap." – Bin Hamin.
---
Kongo Kong – Impact!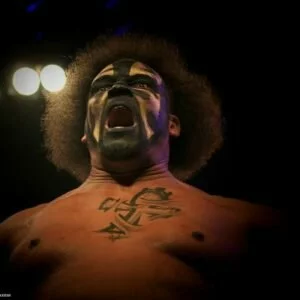 Twitter – @realkongokong
Love seeing Kongo Kong on Impact as part of the resurgence of the Brand. Good luck in all you do on your path of destruction.
---
Only Scottish Wrestling

Our friends at oswtv.co.uk are a welcome friend of the site.
OSWtv stands for Only Scottish Wrestling and is a place that shares all the latest news, views and reviews from around the country in order to spread awareness of the thriving Scottish professional wrestling business.
Home of The Life of Smith, The Goss Report and more exclusive articles, interviews, previews and reviews focused on Scottish professional wrestling.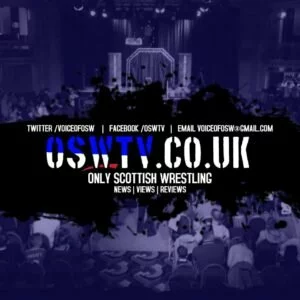 Give them a follow on Facebook
---